About Us:
Started in 1983 at Kolkata, West Bengal, India, we have created our space in trading & manufacturing of engineering goods over the years and then gradually engaged into the supply and manufacturing spares of ESP. We provide end to end Insulator solutions including High Alumina ceramic items to the Air Pollution and Power Sector.
With about 25 years of experience in trading and manufacturing of engineering items and with an experienced work force we are now focused to soar to new height. We have ambitious expansion plans and determination to make our foot print in the Sub station space. We believe in win-win approach and we are committed to deliver key results to serve our customers with utmost level of satisfaction.
From the year of 2015, Andi Engineers has become a Crisil rated company.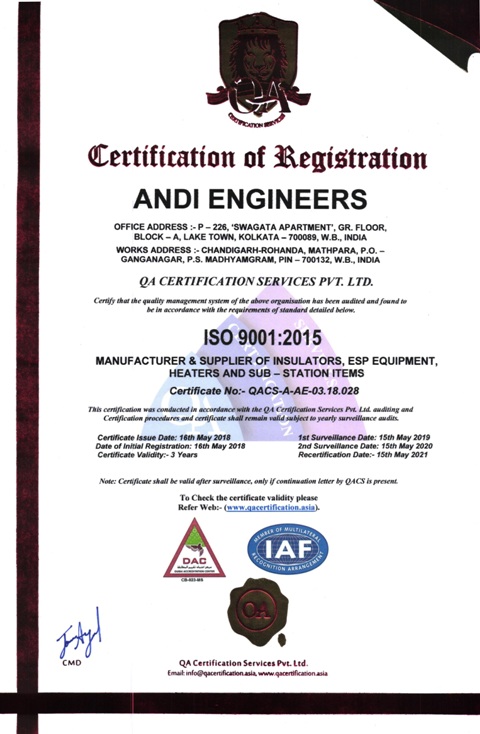 Our Product Gallery:
Our Factory Address:
Andi Engineers, Mathpara
Chandigarh Rohonda Gram Panchayet,
P.O: Ganganagar, P.S: Madhyamgram,
PIN-700132, 24PGS(N), WEST BENGAL.
Our List Of Products: